On Monday, the portraits of Barack and Michelle Obama for the National Portrait Gallery were revealed. Painted by the renowned Kehinde Wiley and emerging Amy Sherald, respectively, the paintings are a stark departure from what we typically associate with traditional presidential portraiture. (Elaine de Kooning's JFK and Chuck Close's Clinton are other portraits hanging in the Gallery that have also represented a particular moment in art history that coincided with the presidency they depicted.) Unsurprisingly, the reception of the Obamas' portraits has been mixed. Are they successful, powerful representations of an historical moment - the first African American artists chosen to paint the portraits of the first African American First Family for the National Portrait Gallery - or were the artists' choices underwhelming and inappropriate?
We asked our artists for their reactions to the paintings and collected their commentary below.
The unveiling of the Obama portraits was an exhilarating, refreshing change from what you typically expect in portraiture. Barack Obama's portrait has punch--the color, composition are energizing. Kehinde Wiley is an artist I follow and admire, seeing his paintings in person are awe-inspiring so I really look forward to seeing his portrait of Barack Obama at the Smithsonian. I like the abstract quality and colors of Michelle Obama's portrait, especially the shapes and patterns in her skirt. It's monumental, almost as if she's become a mountain or pyramid. The painter Amy Sherald was new to me and looking at her work and learning more about her story has made me want to see more of her paintings.
I thought they were powerful. I loved President Obama's because of how the intense green background contrasted with his skin tones and had the symbolic use of specific plants to represent his African and Hawaiian heritage, but especially because it reminded me of his positive record on the environment. Michelle's took me a little longer to like. I felt the flatness of the skin tones contradicted her passionate personality. But, eventually, I embraced the strong composition and the use of geometric patterns and pyramidal form to convey her strength. Overall, I am impressed that they chose such interesting and talented artists to portray them.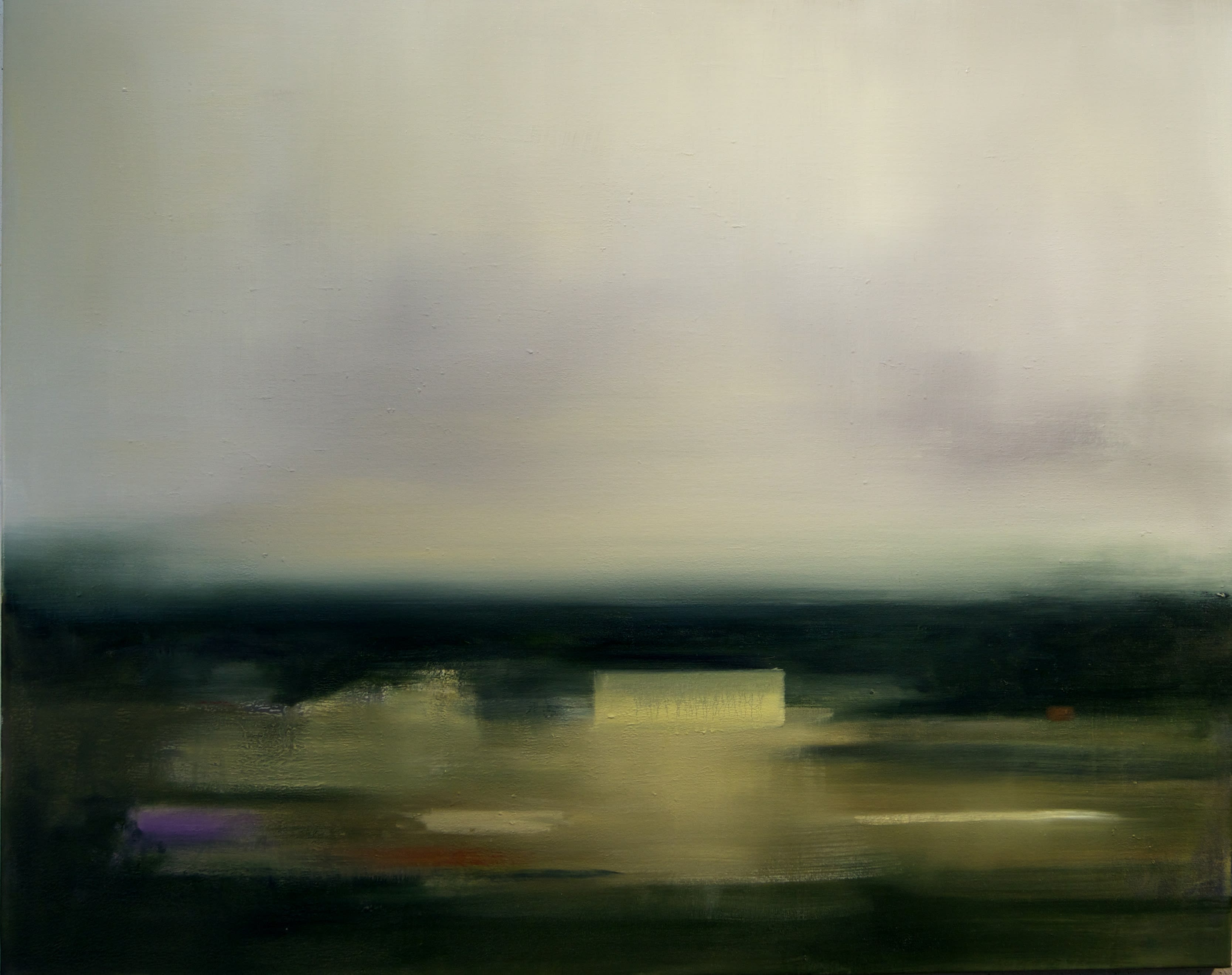 Really refreshing. They're both pretty fabulous, each in their own way. I'm still thinking about the Wiley, it's demanding. I'm a big fan of Amy Sherald to begin with and I love the portrait of Michelle Obama. It's visually sublime and creates its own attitude. I feel it really captures her essence, or at least what we have come to know of her. It feels iconic. But to me the biggest thing about this conversation is the fact that it's happening at all. When was the last time a presidential portrait made us think about art? And the power of art to convey? Very exciting.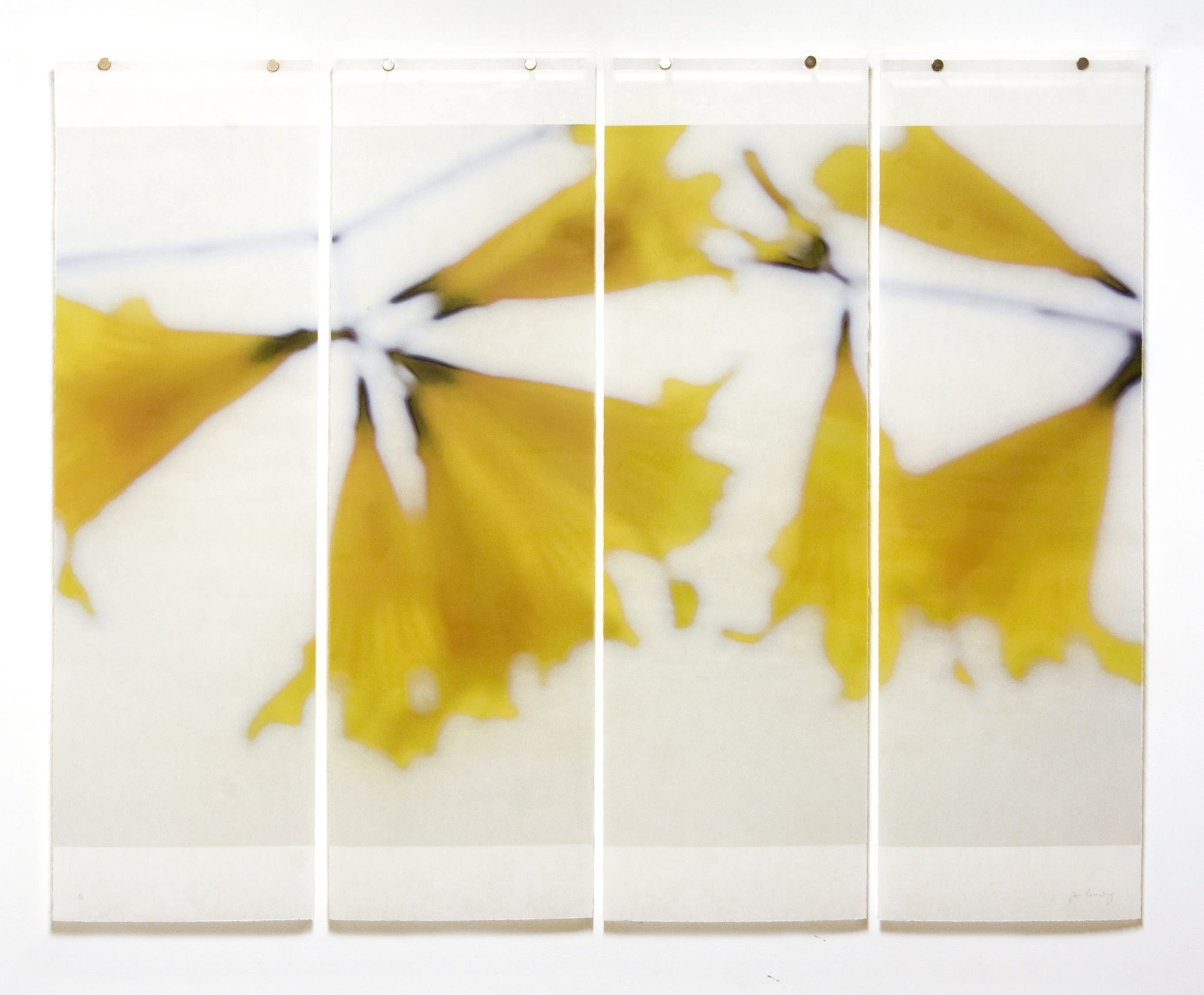 I was impressed from the outset with the strength of both pieces. To me, each of them stands on its own as a powerful and bold painting, as well as a contemporary portrait. To have such individualistic perspectives of the first African-American first couple honors their important role in the history of our nation, and each of them as individuals.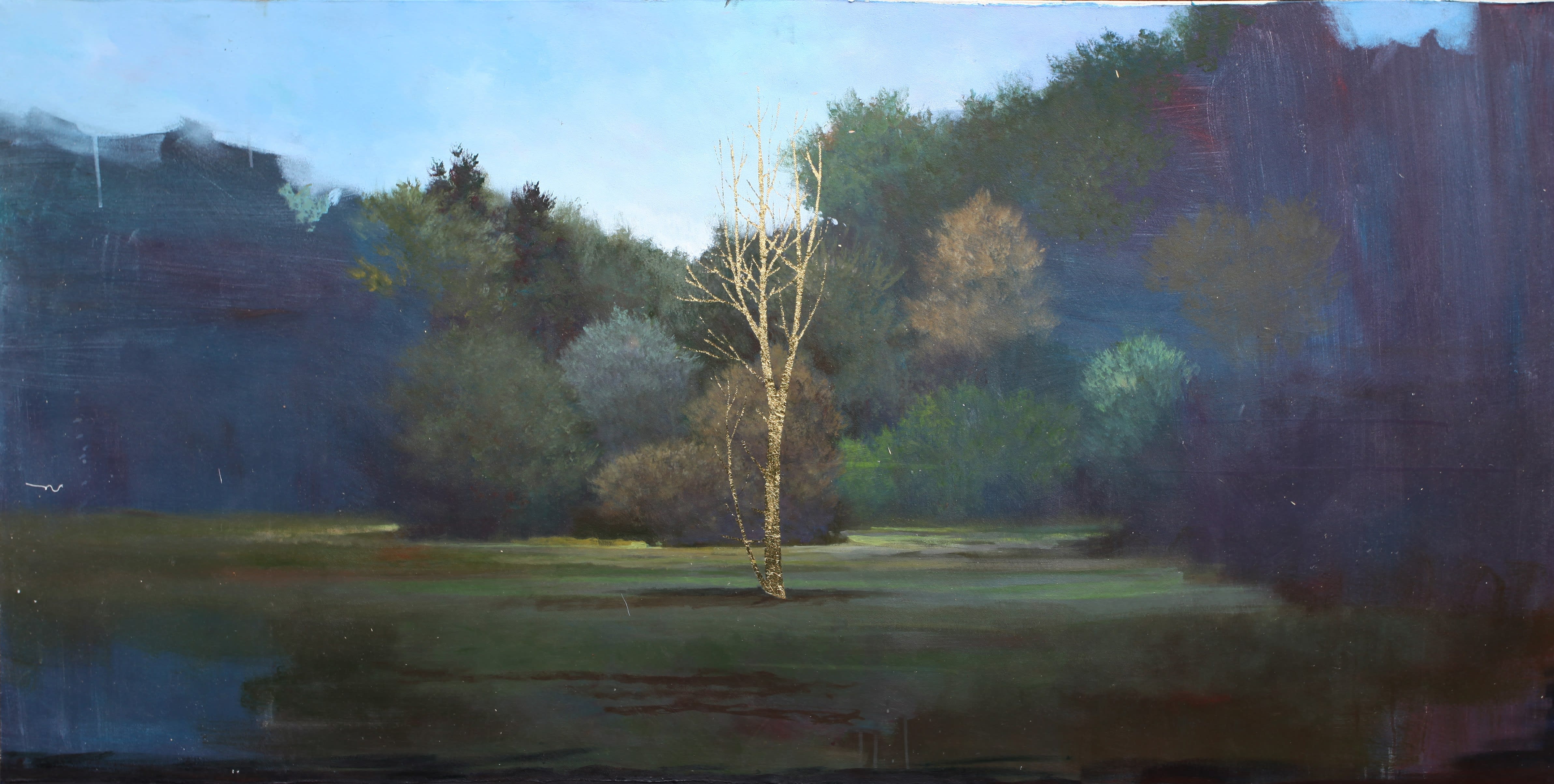 It must be challenging to paint a public figure in a manner that both instils a likeness of the individual and captures an entire epoch of world history. Of course it would be impossible to please a whole population with one individual's interpretation, but it would appear social media has overwhelmingly endorsed both Kehinde Wiley's and Amy Sherald's portraits.
These two interpretations of the former President and First Lady are remarkable in a sense that they do present two very public figures in a contemporary and respectable way. Though I feel the works to both be a bit romanticized, they break the mold of traditional presidential portraiture in a stylistic manner that can be forgiven with consideration for the stylistic demeanour of the artists.
On a personal note, or if I may exult: This past summer I had an opportunity to shake hands with Obama. The physical attribute that most sticks to my mind, was the enormous hands he has. I couldn't help but to think his hands had evolved anatomically to suffice his welcoming yet insistent handshaking from over the years. The hands in Obama's portrait are the most interesting aspect of this painting, for me.
I do prefer Amy Sherald's rendering of Michelle Obama, it has a dignified posture, alluding to perhaps a Sargent painting but composed in slight contrast to her Modernist dress. The pose is proud and perhaps embraces an aura of empathy. It's not unlike a sacred Renaissance Madonna portrait. Its also important to note that both portraits compliment each other very well.
I say good luck to the next presidential commission. I might recommend Chris Ofili, as I suspect he might have some ideas on painting Donald Trump. Or perhaps George Bush could step to the plate. I hear he is still painting portraits in his retirement.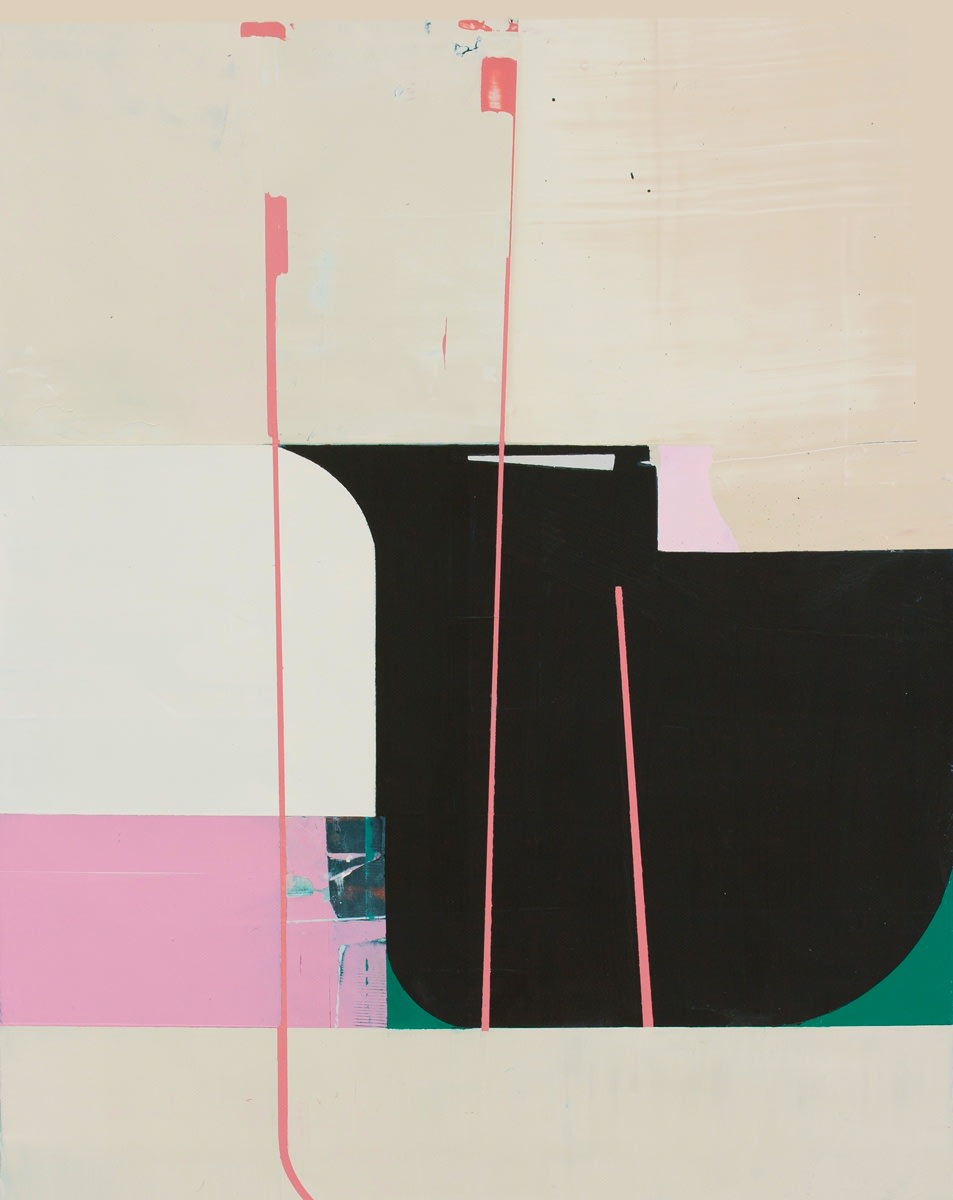 Unlike portraits of prior presidents, the paintings of the Obamas are as much about the artists and the paintings themselves as works of art as they are about the sitters. The unveiling of the paintings seems to have temporarily injected our country with exuberance and a breath of fresh air. While Kehinde Wiley's baroque representation of Barack is dramatically and appropriately different from Amy Sherald's graphic and minimal representation of Michelle, both portraits are alive with color. I believe this vivid color is what makes the portraits exhilarating and also appealing to so many during these bleak political times. They are, appropriately, a symbol of hope.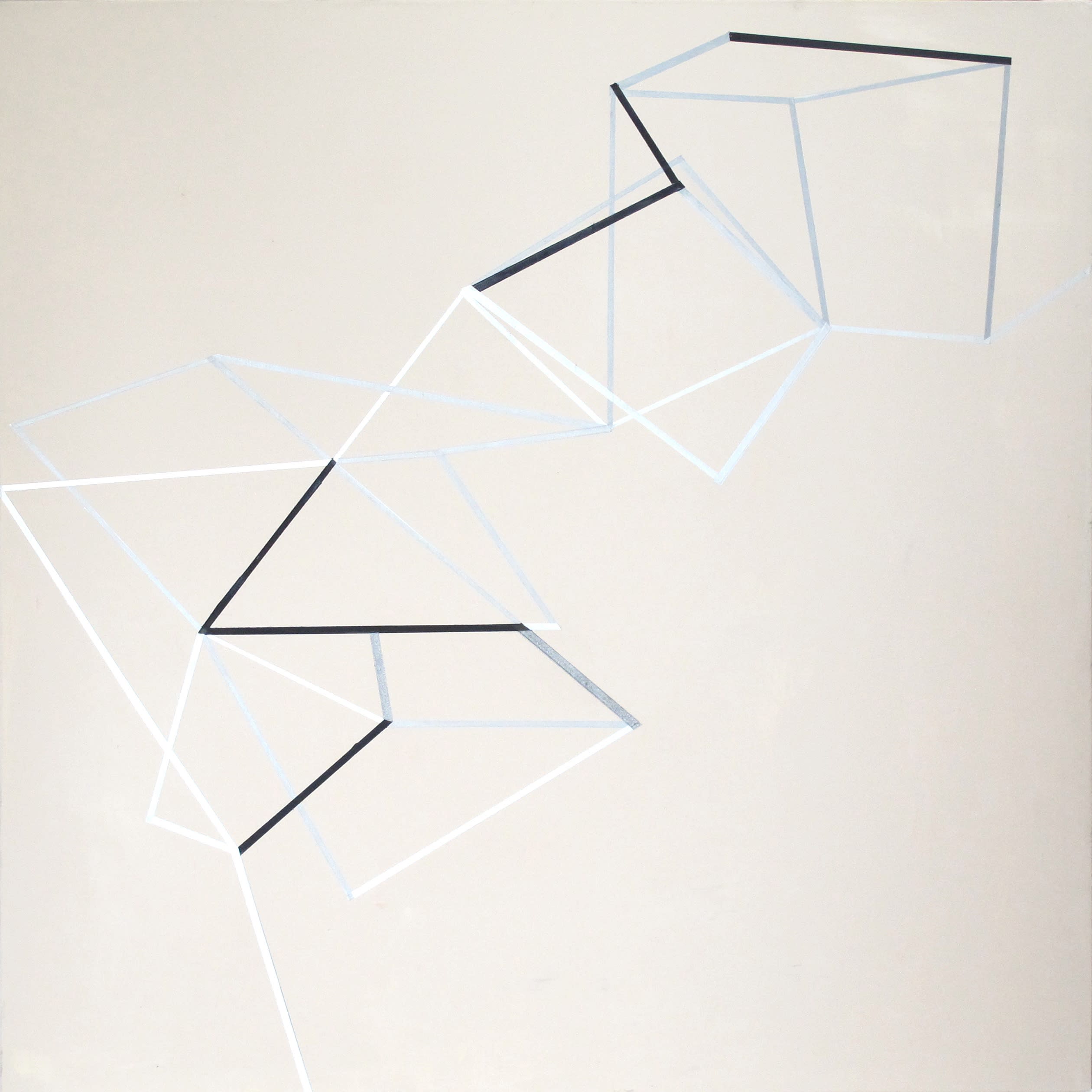 I like that these are not your traditional portraits, but I don't like all the greenery around the President. Even his feet are partially covered by leaves. I would have liked to see his feet. Maybe the background could have been a single color. But his hands and his face are wonderfully expressive, and his intelligence and strength shines through.
The First Lady is a very beautiful woman with gorgeous skin color, not quite sure that everything about her had to be stylized to such an extent. In my opinion, Michelle's vibrancy and sparkle does not come through.
There is so much great photography of both of them that the artists could have been inspired by a bit more by that, especially in regard to Michelle Obama.
I say, fantastic! Fittingly and superbly progressive within the stale context of official portraits. They're still showing us how it's done. Damn, I miss them.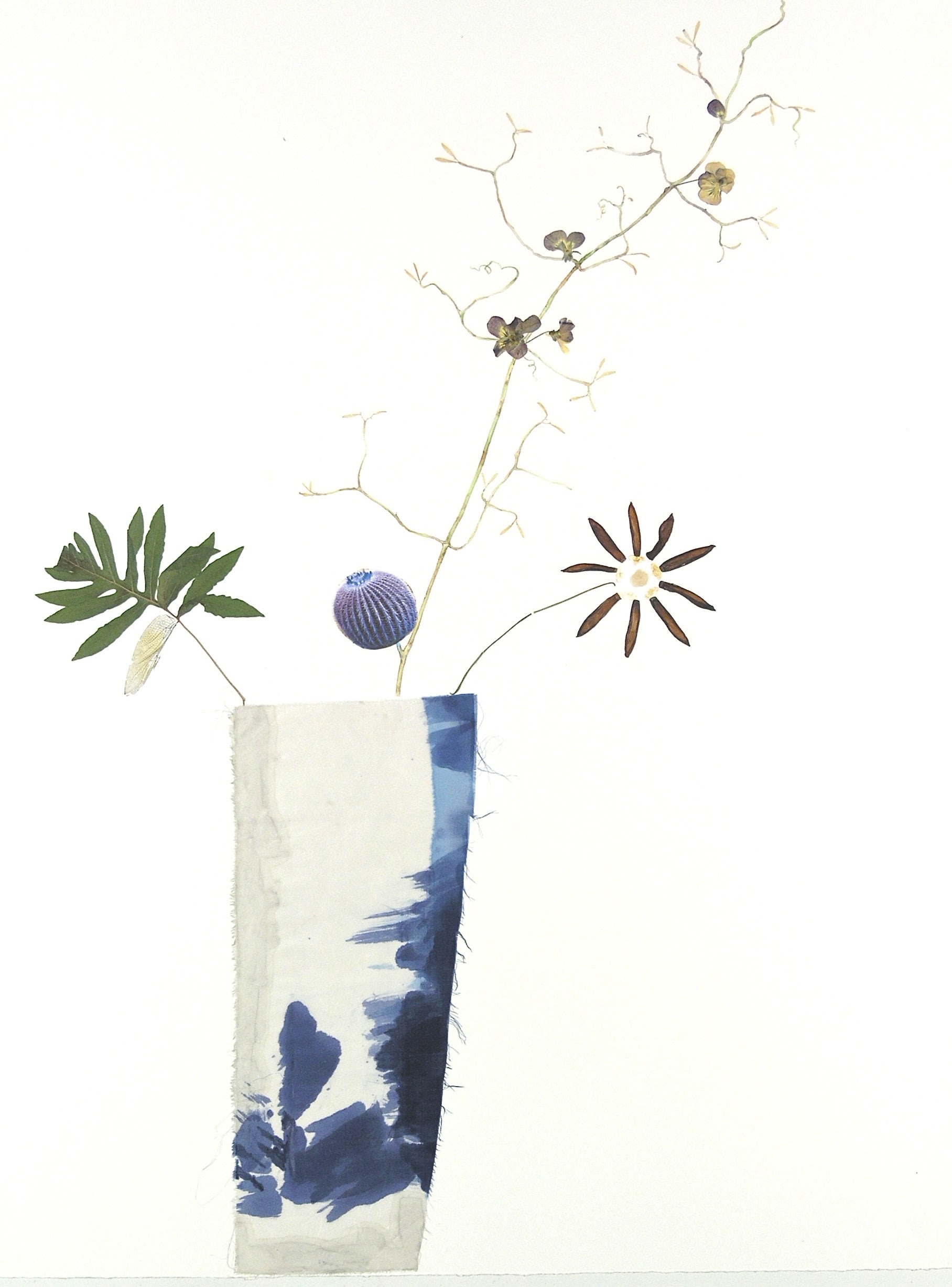 When Kehinde Wiley's portrait of President Obama was unveiled I had a brief sensation of comfort mixed with pride that I haven't felt for 390 days. Thirteen months ago we had a president who quietly solved problems, a president who wasn't a dangerous, foul mouthed, lying narcissist. That president was back, briefly, and in my world. He was eloquently talking about the work of one of our pre-eminent American painters. The portrait is stunning, intimate and historical. It speaks to me (and anyone else) directly. Barack Obama sits in front of a living tapestry. His personal journey is told by the symbolism of plants. This is my language. He leans forward, he wants to listen. He's concerned, but the lush greenery of the background exudes optimism. We know he has the intelligence, if not the power, to get us back on track.
The portrait of Michelle Obama by Amy Sherald, for all of its bold geometry, feels intimate. Her body is a pyramid, the composition points up to her intelligence. Her dress references the African American women quilters of Gees Bend. She has phenomenal style. Michelle Obama is suspended in history, she's wearing history. There's a softness and quietness to her. We've caught the former First Lady watching us, challenging us. She always challenged us to "go high when they go low." Words to live by. I want her advice now.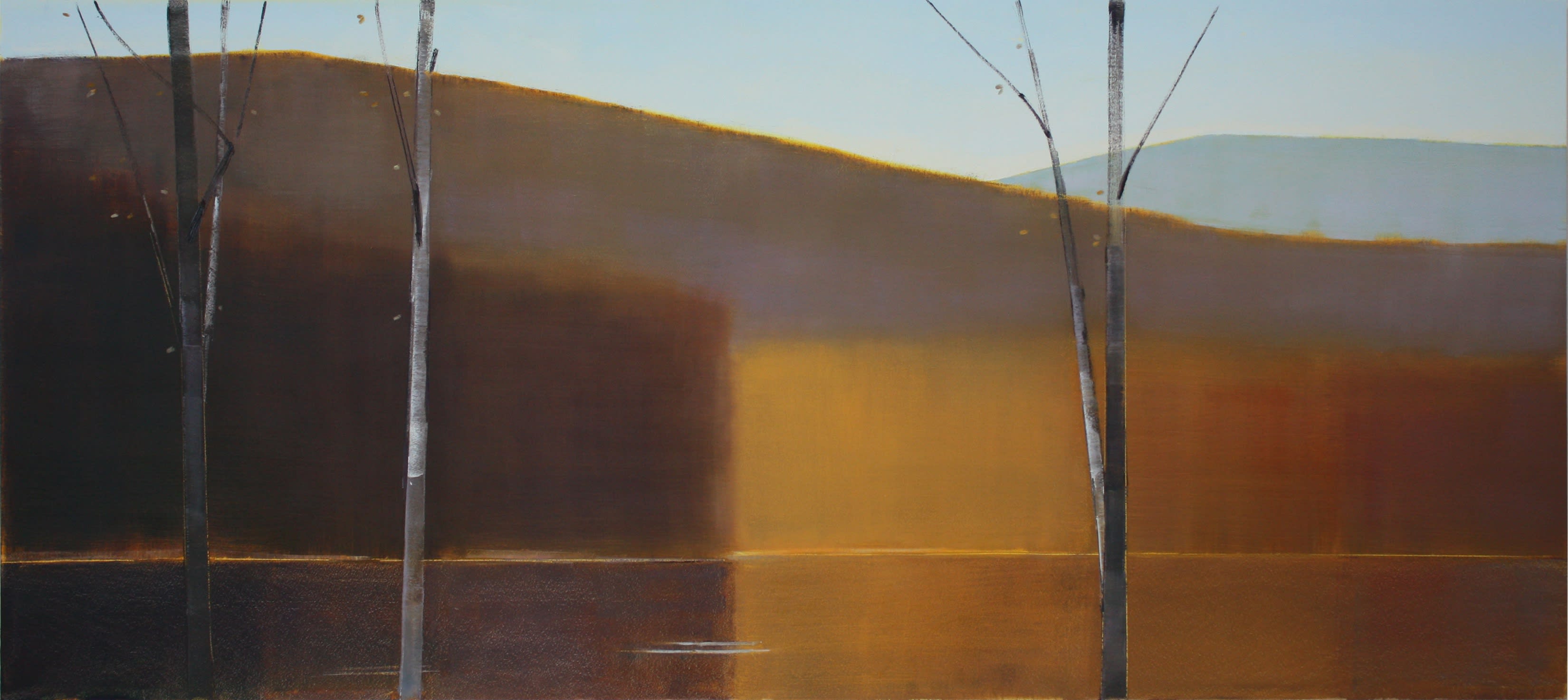 The Kehinde Wiley portrayal of the President brings to mind the famous photograph of him in the "war room" when Bin Laden was killed. His gaze is focused, his posture restrained and even self effacing. In Wiley's portrait he is even slipping into the bushes (or background) a bit. It reflects his presidency: thoughtful and non-aggressive, even in moments when assertion of his will is demonstrated. What a contrast to the clown-in chief these days.
Amy Sherald's portrait of Michelle Obama is striking in design but deflects the emphasis to the color in the dress and the background, as well as the black and white shapes and negative shapes. I think it does a disservice to her dynamic personality to have her reduced to grey.
Both of these are refreshing departures form standard portraiture. It is interesting to me how the ground almost dominates the figure in both.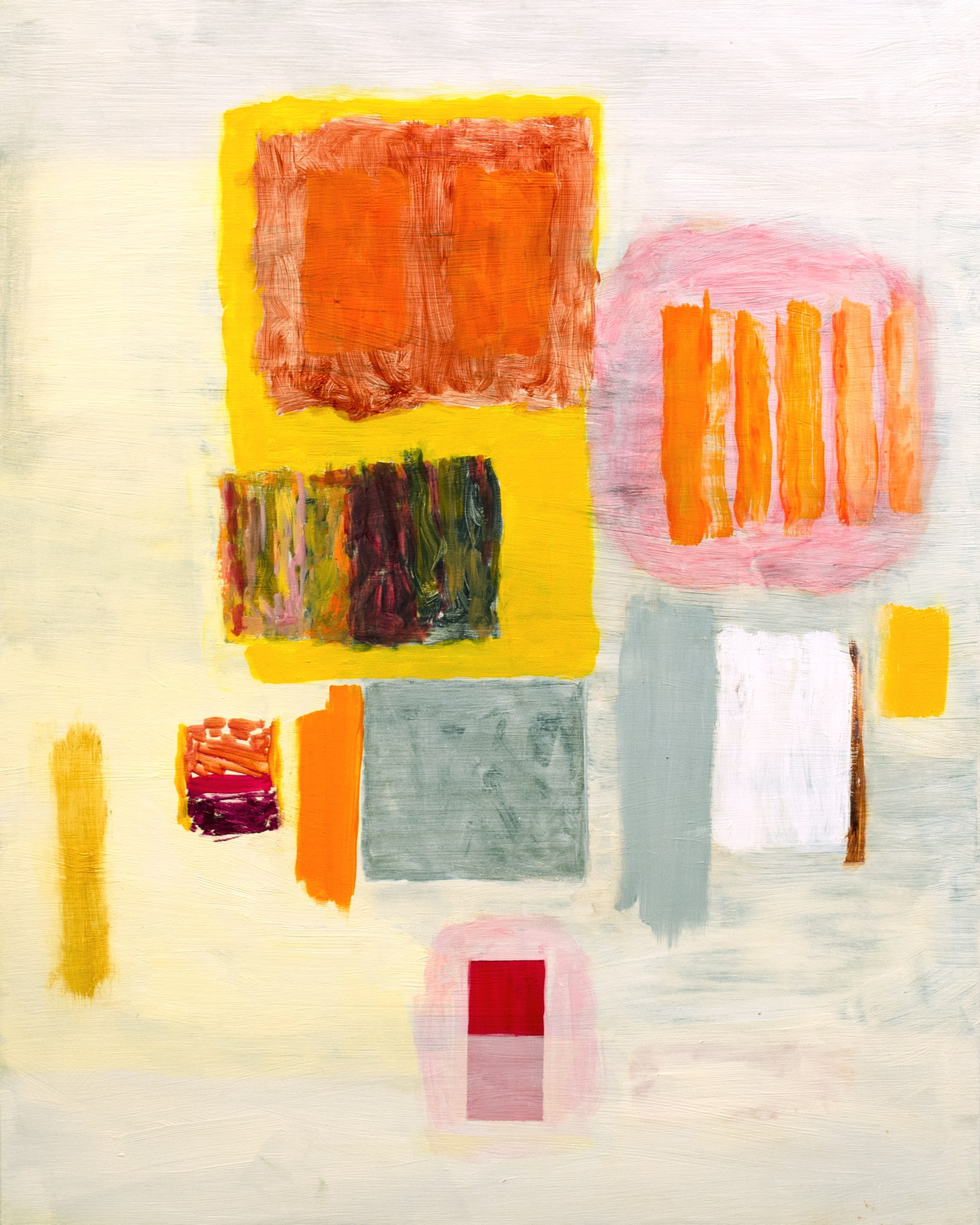 Finally, portraits of a President and a First lady that feel like they are part of the present, modern age; images that go beyond just likeness, and reflect who they are in unconventional ways. What I also like about the portraits is that President Obama and First Lady Michelle chose two differing artists to paint each of them.
What a breath of fresh air in an otherwise dismal political landscape. Wonderful choice by both of them, a great addition to the pantheon of Presidential and First Lady portraits. And I loved Kehinde Wiley speech! Very moving.

I love that both President Obama and Michelle Obama deliberately selected artists who were likely to paint portraits that didn't glorify them. Rather than depicting them in the usual banal settings used for official portraits, or posed like Very Important People, these portraits offer us a somewhat idiosyncratic take on their subjects. The artists ask us to consider the public face of their subjects, and then each artist adds a new twist to how we see them. Barack Obama is not just a former President known to be a deep thinker, but an individual whose life is entangled in a complex history. As for Michelle Obama, we know less about her than we think we do, and along with her elegance, her portrait suggests that there is much more to come.