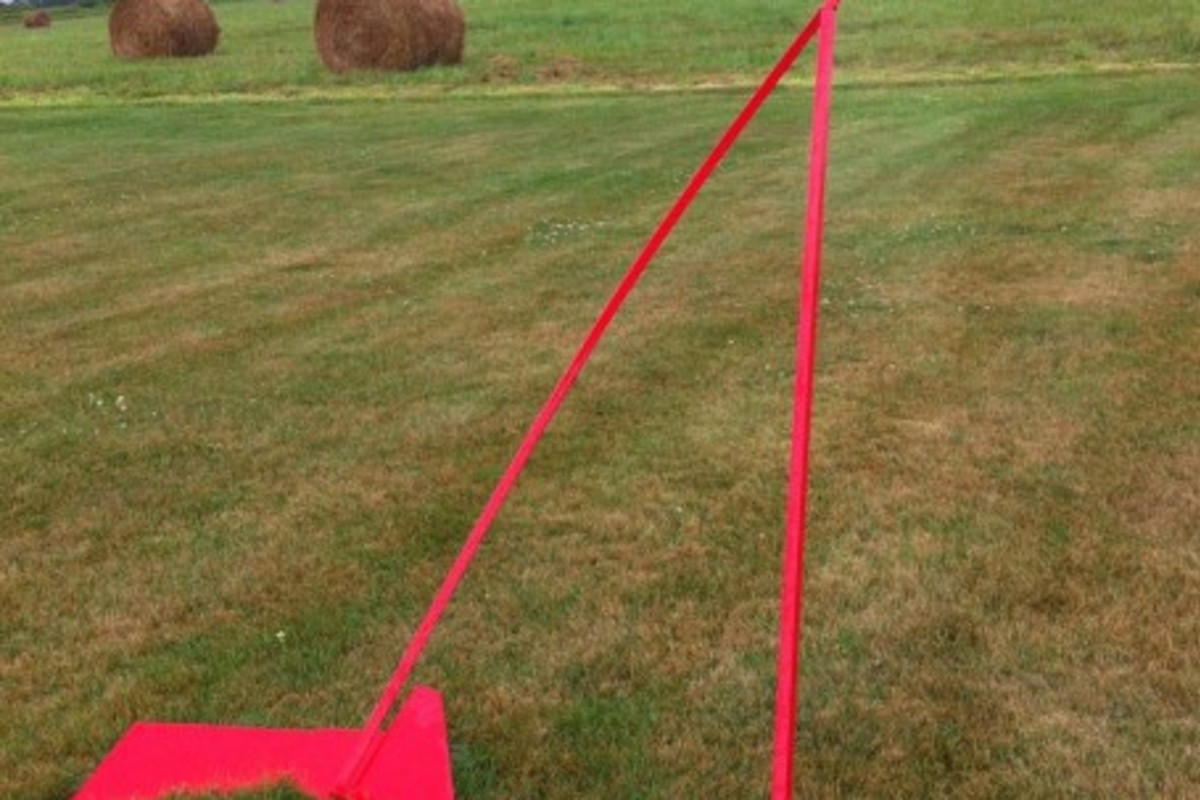 Every week, we'll be sitting down with one of our gallery artists to discuss their work, process, inspiration, and stories. This week we're speaking with Arden Scott.
Arden Scott's sculptures reflect a life spent on the water, an admiration for the lines ships cut through the river, and the details of the subtle intersection of artistry and logic of shipbuilding that can only truly be appreciated from seeing the process happening up close. Scott supported her art and her family through odd jobs around the city and had a studio in the shipyards of City Island before needing to move out to Long Island, where she then tried her hand at building her own schooner, named Annie, which she sailed around New York for nearly 30 years. Her minimalist sculptures capture the essence of ships, their curves and lines graceful yet strong, Her brightly colored large scale sails seemingly drift through the grass as if it were a marina, while the more intricate small scale works bring to mind rustic models that have escaped their bottle. Scott spoke with us from her home and studio in Long Island, detailing her relationship with art throughout her life.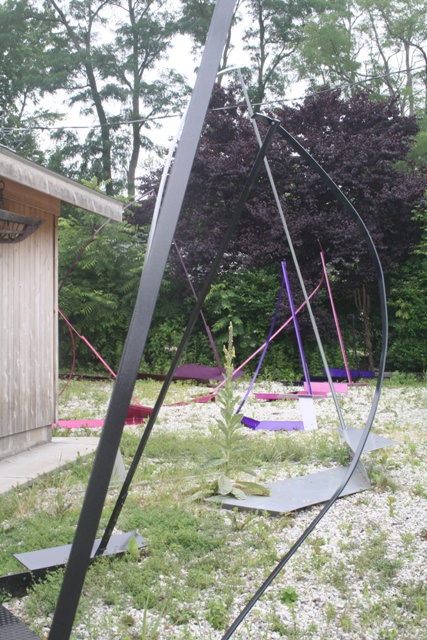 Photo courtesy of the artist
My earliest memories of art are of tagging along with my mother to museums in New York City. She loved painting, and was an accomplished amateur on her own. I only have two clear memories of birthdays as a child: the year I got a 2 wheel bicycle, and the year I got a set of oil paints. The bike was blue and white with fat tires. The paint set was in a wooden box that had a little palette and a tray for brushes. I remember the little tubes in rows, and their exotic names: cobalt, ultramarine, cadmium. I don't remember painting anything. The only thing my mother saved from those years was a clay sculpture I won a prize for in second grade.
By high school I declared myself an artist, although of what I never said. My first year at the University of Wisconsin-Madison I had a sculpture professor, Leo Steppat, for a teacher in a required design class. Fortunately, he recognized I couldn't design my way out of a paper bag and told me to just make sculpture. So I have ever since.
The path has been interesting, with many diversions and explorations, and a lot of learning and experience coming from day jobs to support a studio and mentors who didn't think it unreasonable to teach a girl to run a crane, weld, and drive a boat.

I was always drawn to abstraction, and inevitably my maritime experience influenced the work. The first work based on that was the Maritime Monument in Greenport, NY in 1986. That was followed by the steam whistle projects: "Live Steam Voices - NY Harbor" in 1987 and "Live Steam Voices Salute the Empire State" in 1988, which went from NYC to Buffalo on the Erie Canal.

I got a job teaching maritime history on a Tall Ship, and research for that led to the origins of moving about on the water, as well as learning about the history of boats in art, which was going back to an early fascination with paleolithic art. Since I was on a ship without a studio, I began playing with making boat forms out of any available material. Once I was on land again, I pushed those experiments into less ephemeral material.
Most recently, I've been working with space more and more. When I work, I'm using more of a choreographic motion rather than fixed form. But there's a little paradox here. The more involved with spaces, curves and interaction I become, the more forging and using heavier steel as descriptive material I use. Thanks to having discovered Ultimate Powdercoating in Shirley, NY, color has become a primary element, an accelerant. And so the work flows on. I'm guided by the Brancusi quote, "All sculpture is water." The journey is never the same.