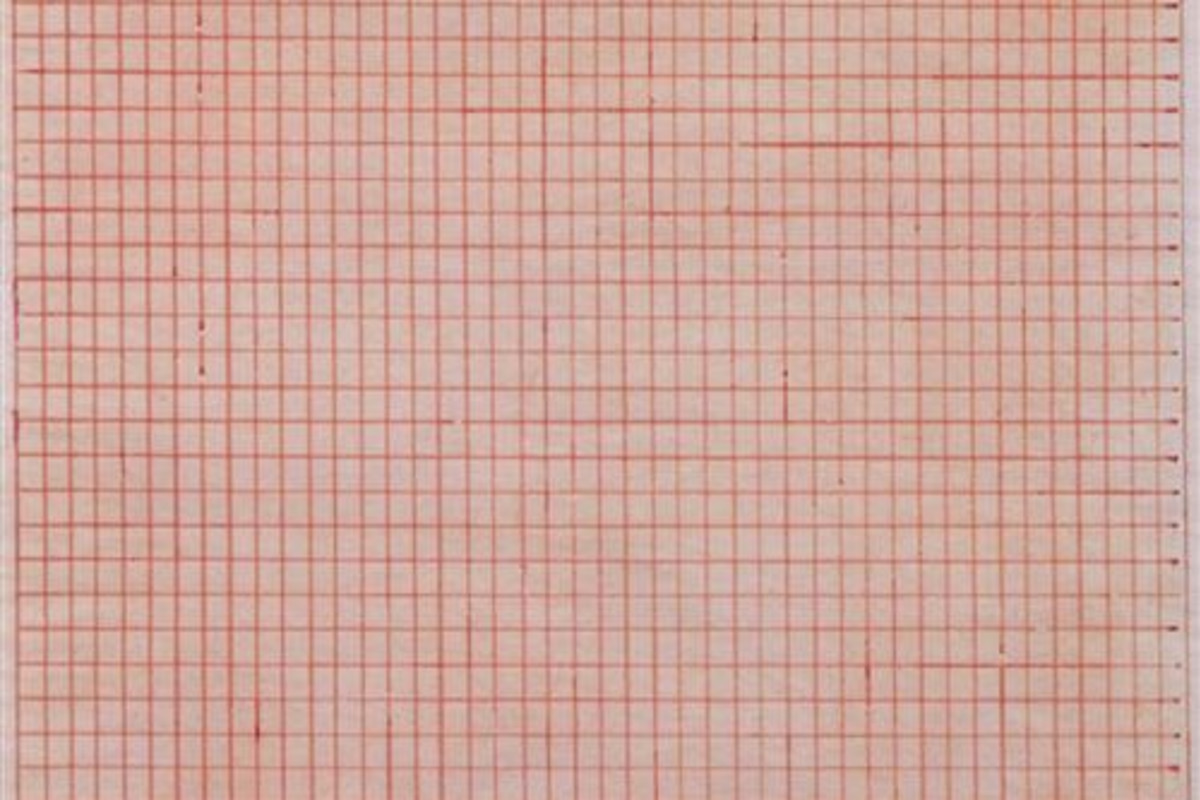 Name your five favorite artists.
Now, how many of them were women? The National Museum of Women in the Arts guesses that there weren't too many, if any, female artists on your list. So, for Women's History Month, they've started a campaign called #5womenartists to get people talking about unsung artists. Since we are five women working at a gallery where roughly 80% of the artists we represent are female, it's a cause we feel passionate about. Here are five of our favorite women artists:
Kathryn Markel
Daisy Youngblood
"Coming to Meet, the Internal Balance of Stillness and Activity." Photo courtesy of Hyperallergic
Daisy Youngblood's sculpture possesses an uneasy quality. The subjects of animals and people, incorporation of natural elements like hair and wood, and the use of low-fired clay make them at first appear to be ancient artifacts, but the composition and idiosyncratic juxtaposition of those aspects cause them to drift into the surreal. Even her more figurative work - portraits of loved ones or dynamic orangutans leaping off the wall - are stylized so that they are slightly off-kilter, unnerving rather than sentimental. Yet, despite the power they have to create this anxiety, the works feel vulnerable, fragile. The way she handles form distills the body down to its essence, seemingly manifesting the animal's soul.
Debra Marcoux (Gallery Director)
Janet Cardiff
"Her Long Black Hair." Photo courtesy of Janet Cardiff
Janet Cardiff is a sound artist best known for her "Walks," a series of immersive guided walks the participant listens to through headphones. Cardiff creates a three-dimensional sound field through music, noises, and vibrations as she narrates stories and experiences that blend fact and fiction in a soft voice directing your route. In "The Missing Voice," Cardiff guides you through Whitechapel, the setting of Jack the Ripper's crimes, in a noir anxiety-filled experience that's inspired by her paranoia of adjusting to a new city full of strangers. In "Her Long Black Hair," you follow in the footsteps of a mysterious woman through Central Park. While Cardiff creates the atmosphere through a variety of auditory elements, there can, at times, be a surreal correspondence between the virtual reality of the Walk and the actual reality of your surroundings, lending to the feeling of disembodiment and loss of agency. It also recontextualizes the relationship between artist and viewer and what it means to truly experience a piece of art, transforming the participant into the figure and the world around them into the ground.
Laine Kirkhoff (Assistant Director)
Wangechi Mutu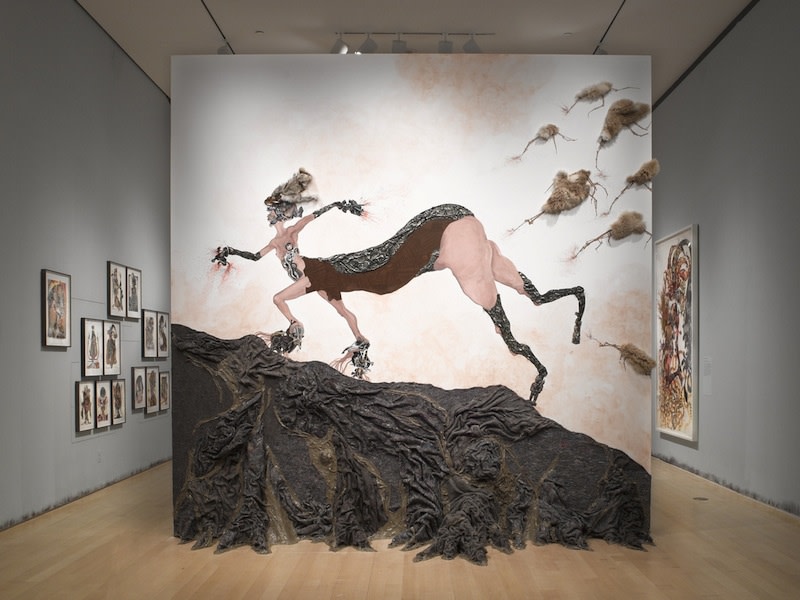 "Once upon a time she said, I'm not afraid and her enemies began to fear her The End." Photo courtesy of the Brooklyn Museum
Wangechi Mutu's collages convey a sense of chaos and raw nature, displaying an intense spirit that is feminine and powerful. She mixes images that are beautiful and grotesque to create mystique. They are delicate in their individual elements but, overall, are assertive or even aggressive. Her figures look decorated and diseased at once, but remain self-possessed and unapologetic. By utilizing and re-working social constructs and signifiers that we often form our identities around, she points points out fictions regarding race, gender, and beauty standards. This reminds us that one's identity is partly a performance; a playing out of stereotypes to communicate where we fit in.
Celeste Kaufman (Marketing Associate)
Diane Arbus
"No Man's Land"
Diane Arbus started out as one half of a commercial photography team with her husband, shooting photos for advertisements and magazines like Vogue and Harper's Bazaar, to setting out on her own to document some of the most controversial subjects of her day. She explored the underworld of New York City to photograph sideshow performers, cross-dressers, the disabled, and anyone else that could be considered Other, clashing classical photography techniques with the social revolutionary ideals of the 60s. Arbus had the uncanny ability to capture the famous and high class at their most vulnerable, miserable moments while later elevating the outcasts and the downtrodden to noble, mythical figures. It was an unsettling effort to equate us all at the most isolated, perverse, melancholic versions of ourselves. Her work is also provocative as an example in the debate of the morality of photography as an art form, as her legacy shifts from exploitative voyeur to humanist documentarian and back again.
Alee Bloom (Intern)
Agnes Martin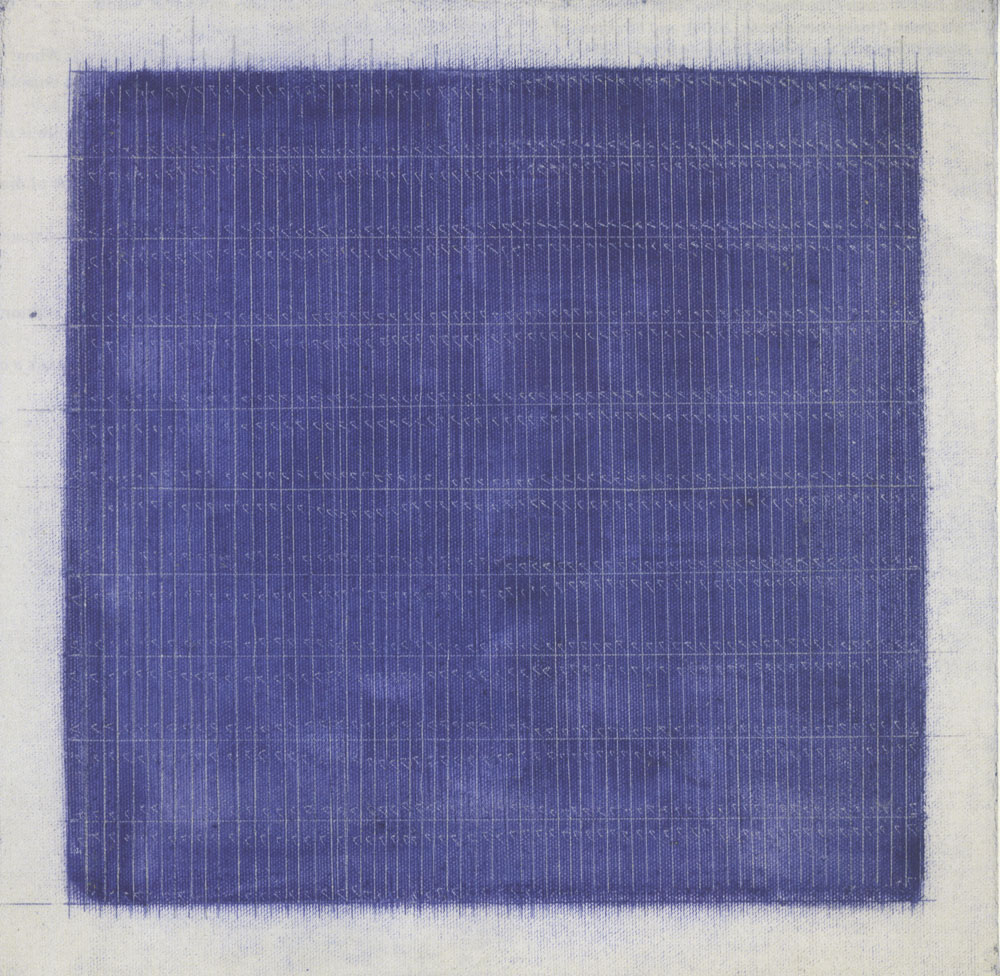 Untitled
Agnes Martin's work brings a strong female perspective to the male-dominated fields of minimalism and abstract expressionism. She sought to defy all notions of representation and meaning, instead striving to reduce her work down to the purest elements of painting. Her works cut through the noise to provoke a pure, emotional - some might say spiritual - reaction. Martin is best known for her series of stripes and grids, both possessing meticulous attention to their geometric elements as well as a quiet but confident approach to color. But what is most enticing about these works is how they reveal themselves when viewed up close; the humanity of them peeks through in the wavering lines of the graphite grids, the uneven brushstrokes, the hints of carelessness at the canvas' edge. It may not be a calculated statement on Martin's part, but the experience of viewing her paintings brings to mind our perpetual concerns of perfection, identity, and purpose.
Follow the hashtag #5womenartists on Twitter and Instagram to find what other female artists people are sharing.