Kathryn Markel Fine Arts is pleased to announce we are now representing Samantha Haring! Haring's pieces are intimate meditations on life in the studio. Focusing on overlooked details of her surroundings, she explores an environment rife with traces of past experiences. Whether it be drips of paint, balled-up tangles of tape, or scuffed wooden floorboards, Haring elevates the remnants of a previous time and a previous self. These forgotten corners and abandoned objects serve as a metaphor for the imprints people leave behind on each other and on the world.
Haring's work, with muted tones and soft marks, provides moments of quiet, reflection, and solitude in a fast-paced and noisy world. Despite the emptiness or discarded feel of her scenes, she avoids meloncholy by exploring the duality of presence and absence. The pieces buzz with the excitement of possibility, or the satisfaction of hard work. Mundanity is reexamined and brought to life. An illusion is exposed: even in silence, there is a tremendous amount of noise.
Samantha Haring has exhibited nationally, including at the Elmhurst Art Museum, Rockford Art Museum, Zhou B. Art Center, Parenthesis Art Center, and Art NXT Level Projects. She was awarded the MAR Manifest Artist Residency in 2015. She has an MFA from North Illinois University, a BFA from the School of the Art Institute of Chicago, and studied at the International School of Painting, Drawing, and Sculpture in Umbria, Italy. Haring lives and works in Cincinnati, OH.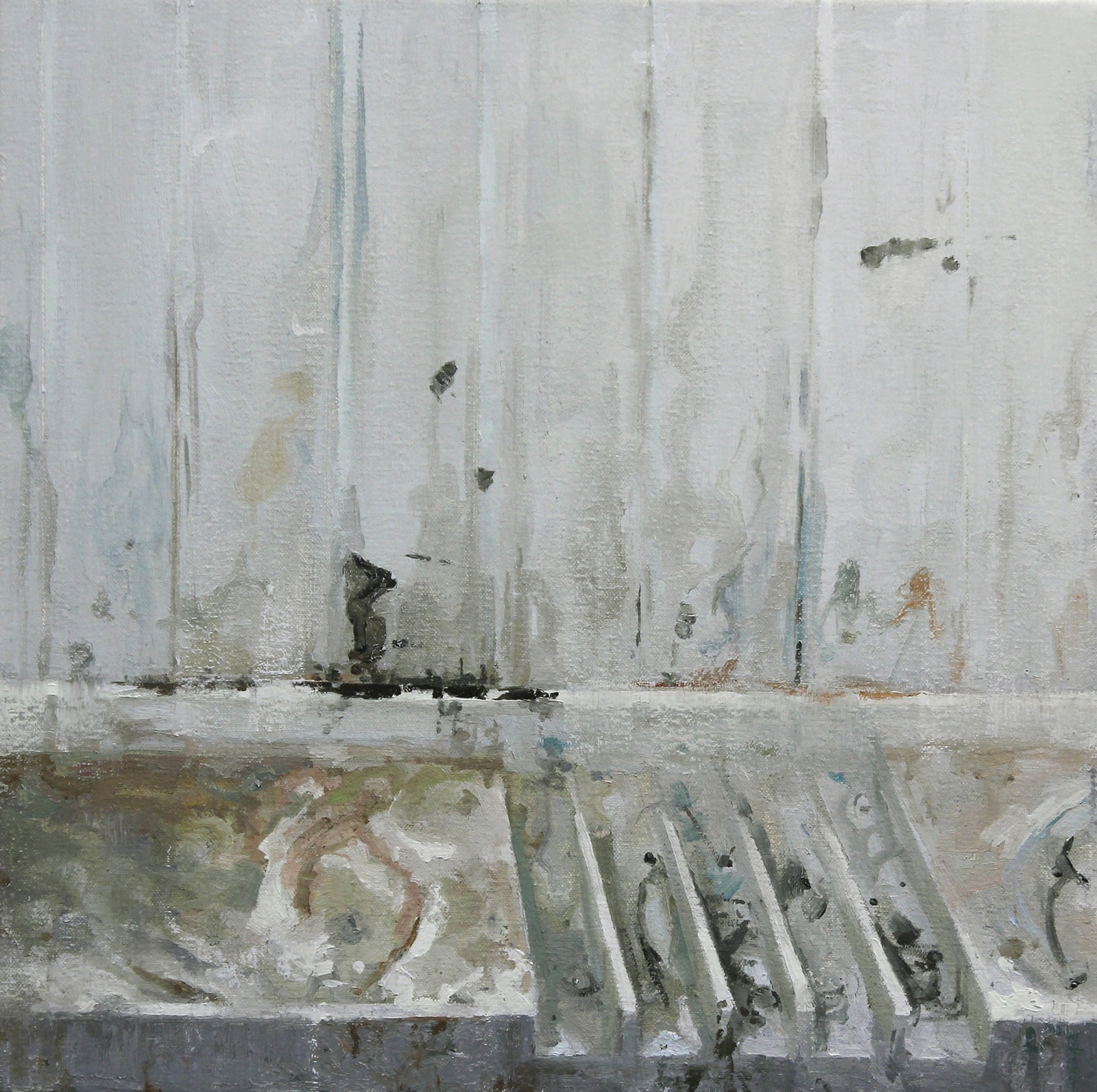 "Little Ledge"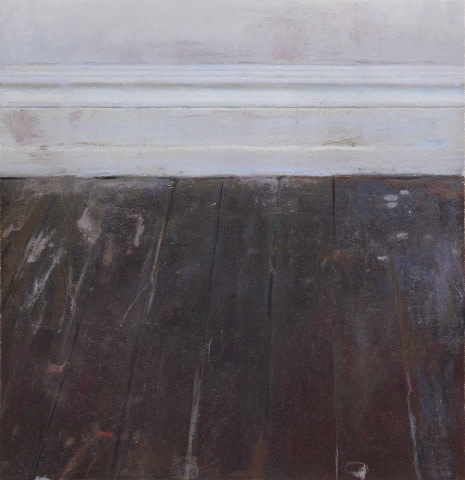 "Interlude"
"Fermata"
Explore more of Samantha Haring's work here.